It doesn't seem like a lot of people notice this, but there is a godzhell chatroom where you can chat with other players when godzhell is down or when you just want to talk. 
How to get to the chatroom
Step 1: Go to recent wiki activity or home page
Step 2: Go to the right and look for the chatroom area
Step 3: Start/join chat
And that is it!
Video if you need it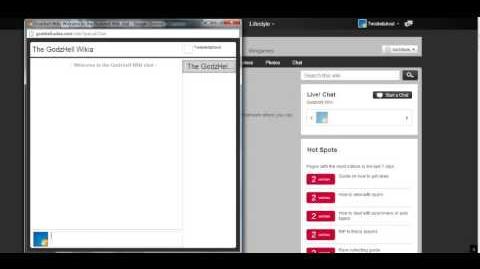 Ad blocker interference detected!
Wikia is a free-to-use site that makes money from advertising. We have a modified experience for viewers using ad blockers

Wikia is not accessible if you've made further modifications. Remove the custom ad blocker rule(s) and the page will load as expected.