Home
Talk

7
204pages on
this wiki
From Sethg: Update!(5/19/2013)
Hey guys, Sethg here. So what exactly happened last week? Well, Jjlcoolj crashed the server, so it is going to be offline until further notice. On a side note, this wiki needs some major improvement, so make sure and edit what needs to be edited, and tell me if you think a page needs to be deleted! Well that's all for this week, leave a message on my talk page if you have any questions.
From The Pacific: Summer is on the horizon!
Hey what's up everyone. Summer is almost here and I have around 20 days left of high school. For anyone who's interested, I'll be going to Boston College next year, so not very far from home. I'm majoring in Computer Science. Anyways, this summer I'm going to try and find as much free time as possible to be on the server with you guys. Life gets busier by the day, but there will always be a place in my heart and mind for you all. Big changes to Godzhell are also on the horizon from the discussions I've been having with our good friend Ethan. If you haven't voted yes on the PK re-add poll, please do so so we can reach 100. Any questions can go to thepacific@me.com if I'm not online. Much love everyone.
From The Pacific 00:35, April 29, 2013 (UTC)
From TheSinned: General Update
So another week has gone by.....
What has happened in this last week? I don't know. I haven't been on allot lately (Busy with school). But from what iv'e heard, two well known players have returned. I'm pleased to say that jj and Seth have returned from their vacation away from GodzHell. You can expect to see them in-game at Skillz. I also heard about some drama with X100 though i'm not too sure on the details. Keep me informed on what is happening by emailing me at Ethan@godzhell.info or by leaving a message on my Talk page. Don't forget to vote on the poll below. -Ethan
From: TheSinned 21:57, April  15, 2013 (UTC +12)
Do you want PK re added ?
The Official Godzhell Wiki Admin List
Browse the Godzhell Wiki:   (view all pages)
| | |
| --- | --- |
| Useful pages | Minigames / Areas |
GodzHell Online Status.
GodzHell is currently: Offline.
Featured article
Learn how to Protect your account!
Featured media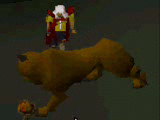 Only the mightiest of slayers have the strength to defeat the dark beast.